Fumihide Tanaka, Ph.D.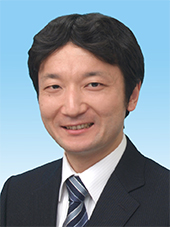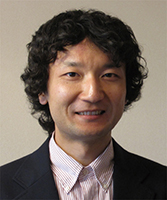 (the same person)
Dr. Fumihide Tanaka received a Ph.D. from Tokyo Institute of Technology in 2003. His dissertation was about multitask (lifelong) reinforcement learning. Then, he joined Sony Corporation as a research engineer for entertainment robots, AIBO/QRIO. In 2004, he started a collaborative research project with the Machine Perception Laboratory in the University of California, San Diego where he and his colleagues conducted a long-term field study of robots interacting with young children in a nursery school. Since then he has been actively working in the area of educational robots and child-robot interaction, and now is recognized as one of the pioneers in this research area. He moved to academia in 2008, the University of Tokyo (ISI Lab directed by Prof. Yasuo Kuniyoshi, -2014), and the University of Tsukuba (current).
Dr. Tanaka's other professional activities include
ACM/IEEE International Conference on Human-Robot Interaction (ACM/IEEE HRI), Steering Committee member (2013-), Program Committee member (2012-), and Local Co-Chairs (2013)
IEEE International Symposium on Robot and Human Interactive Communication (IEEE RO-MAN), Special Program Co-Chairs (2014), Workshop/Tutorial Co-Chairs (2015), and Award Chair (2015)
International Conference on Social Robotics (ICSR), Publicity Co-Chairs (2015)
Journal of Human-Robot Interaction (JHRI), Senior Editor (2016-)
IEEE RAS Technical Committee on Cognitive Robotics (2014-)
JST/NSF Strategic International Research Cooperative Program (Social Robotics), a committee (2009-2012)
EU FP7, a project advisory board (2013-2014)
SoftBank Robotics Corp., a consultant (2013-2015).
(Updated on April 25, 2016)