Circulating Dialog Agent
Member: Yukiko Kawaguchi and Tsubasa Kasai.
Keywords: Circulating dialog agent, elderly support, and circular-learning.
We introduce a circulating dialog agent which aims to strengthen the social connection of elderly persons living alone. Elderly users talk to the agent in turns, and the agent learns from each conversation.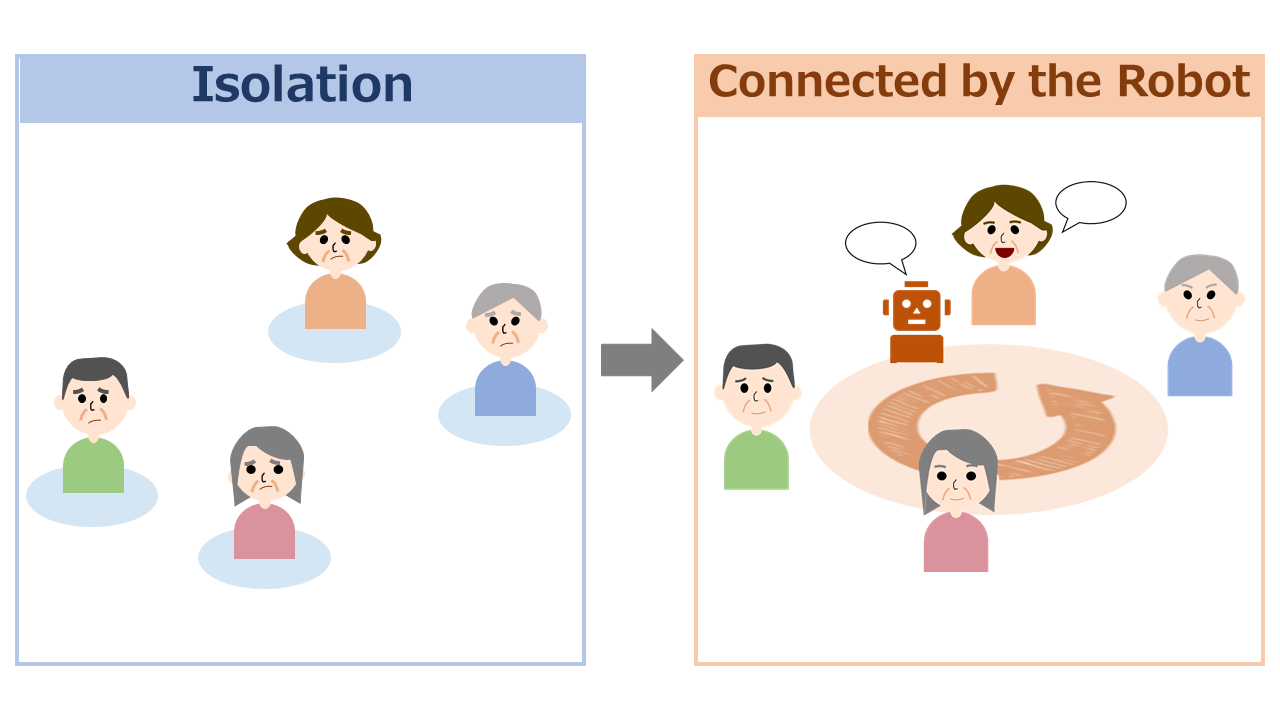 The agent can change its behavior according to the conversations with the users. The behavior is influenced not only by the content taught by the current user, but also from the other users due to its circular-learning configuration. Thus, the user can gradually learn about other users through changes in the agent behavior.
In cooperation with senior communities, IoSJ, currently we are conducting a long-term experiment.
(Updated on July 2, 2019)