LABLOG
Summer Lab Trip (July 29-30, 2019)
This year we went into a mountain area in Chiba! In fact really a great and comfortable place in which many professional athletes regularly use.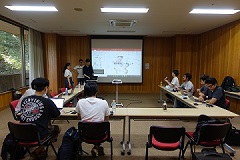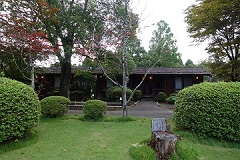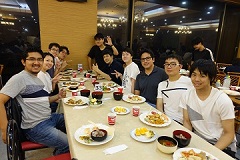 Also, we enjoyed a "Survival game" for the fist time!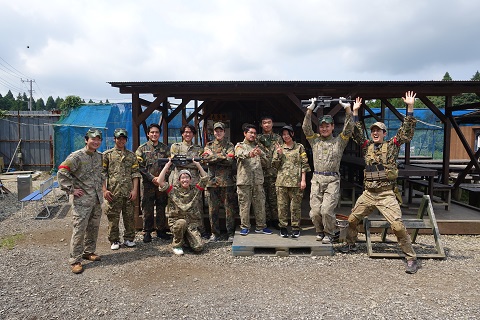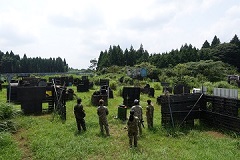 FTMP Party (June 21, 2019)
New lab members from this year, Kubota and Yonezawa gave talks about their FTMP (First Two Months Project). Quite exciting projects and really well done!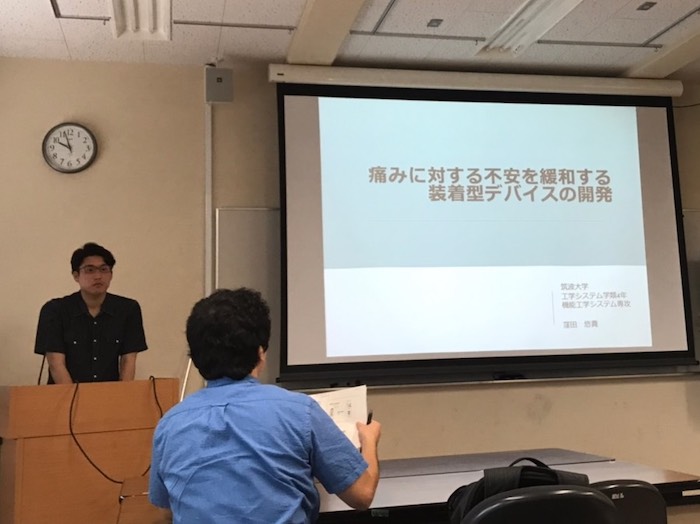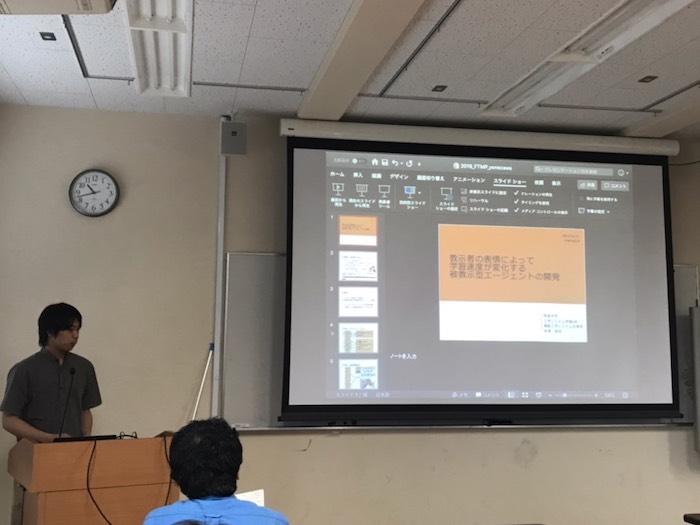 Then, we had a party at a Russian restaurant nearby.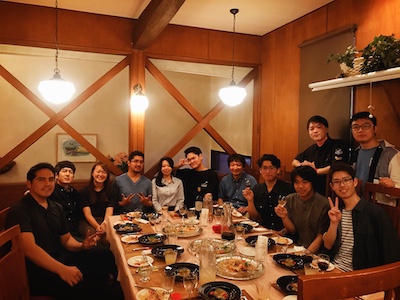 Somehow enjoyed wines from Argentina :-)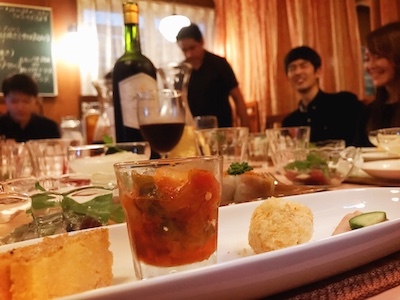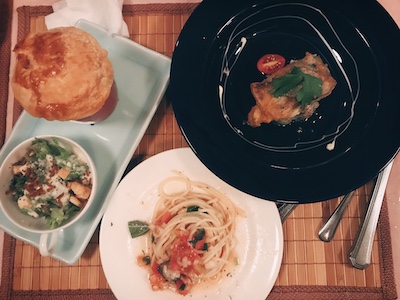 ROBOMECH-2019 (June 5-8, 2019)
Attended a domestic robotics and mechatronics conference in Hiroshima.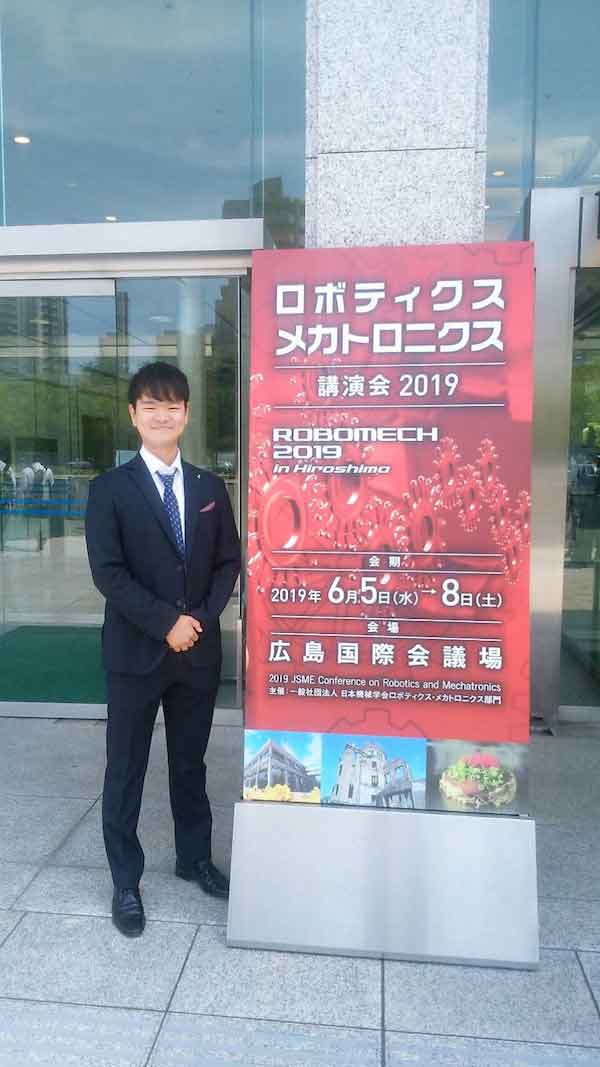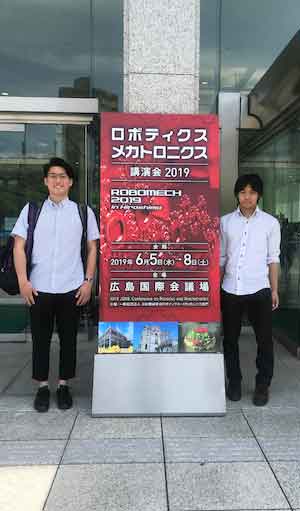 Youchan presented his latest work about his social touch device. Got nice feedback!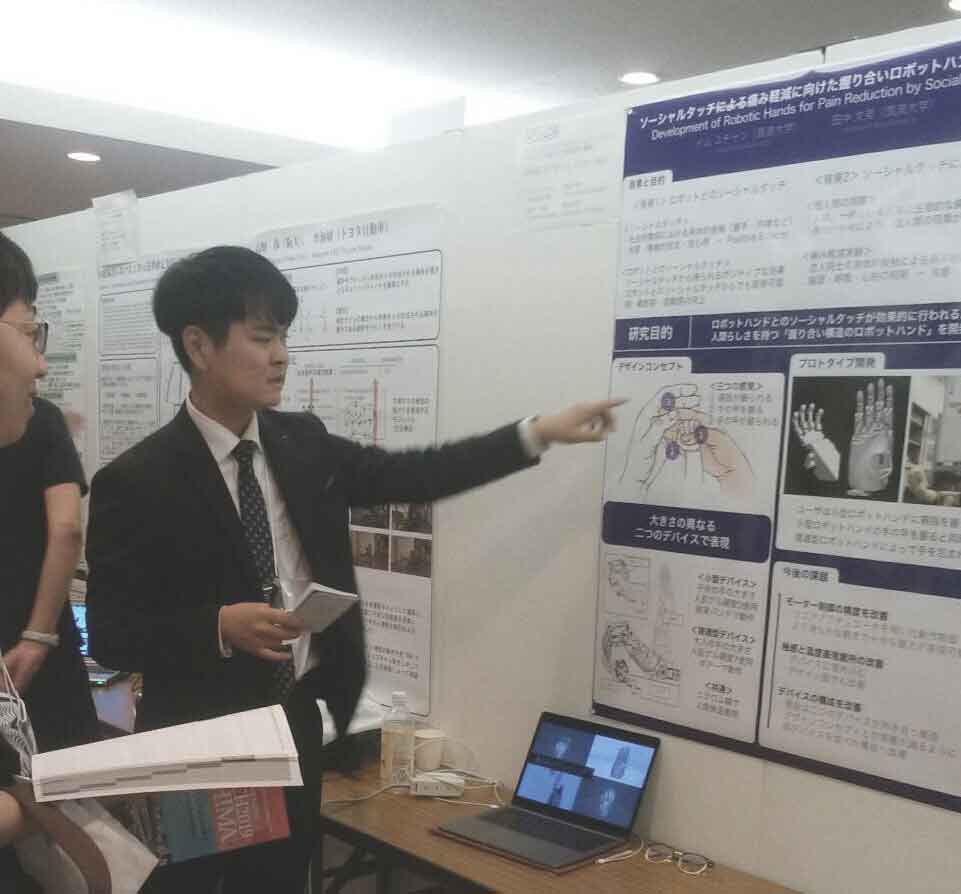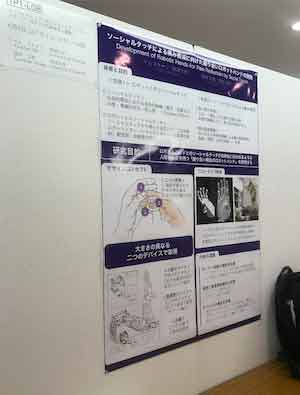 Greening, Such a Fun (May 17, 2019)
Re-planting done. Such a fun!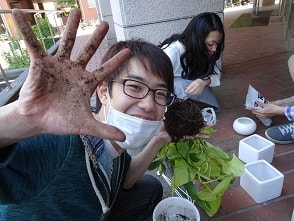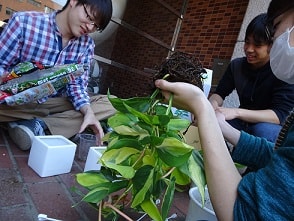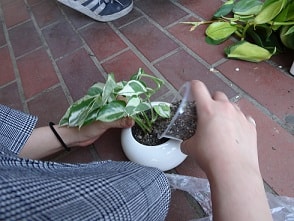 Welcoming Party (April 10, 2019)
Had a welcoming party at a Korean restaurant.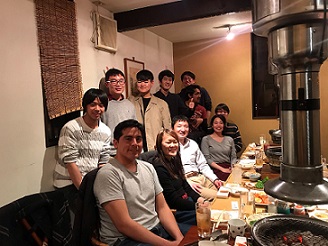 This year we are planning for several lab events!
Graduation Ceremony (March 25, 2019)
Five students, Denis, Nao, Kasai, Yoshida, and Noguchi finished their master courses. Congrats!!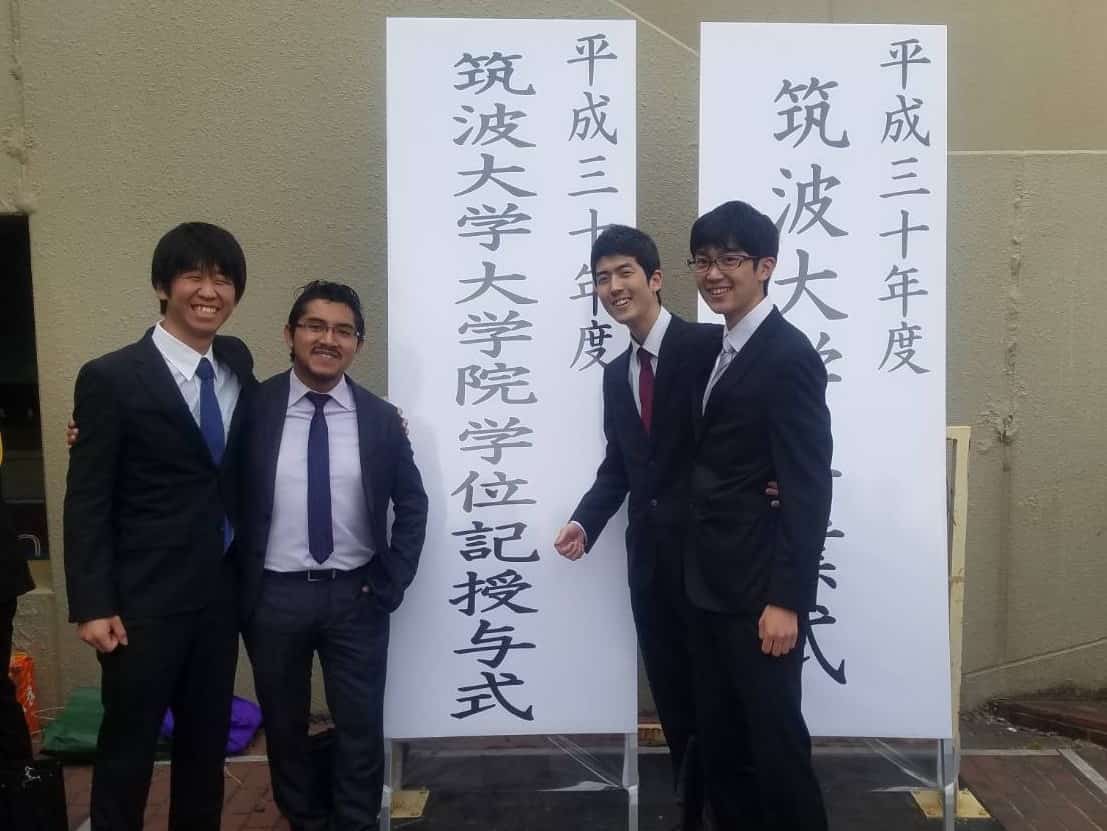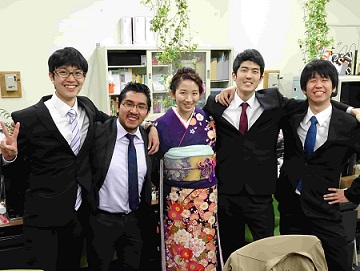 And, we had a farewell party ;-), exchanged mementos. Please drop by anytime when you come to Tsukuba!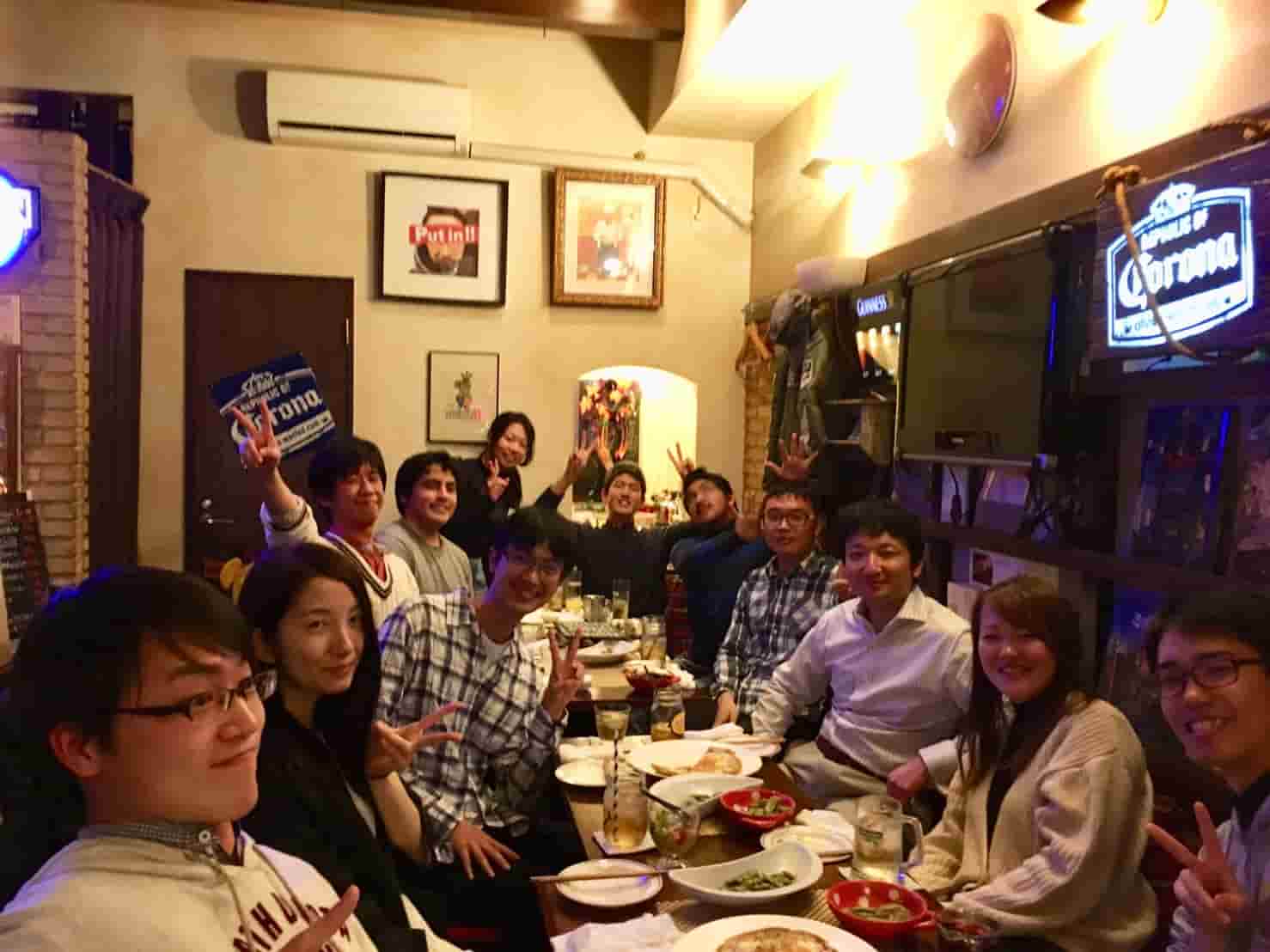 Thesis Finals and Pizza (February 15, 2019)
Great jobs, six students, and now it's time for Pizzas!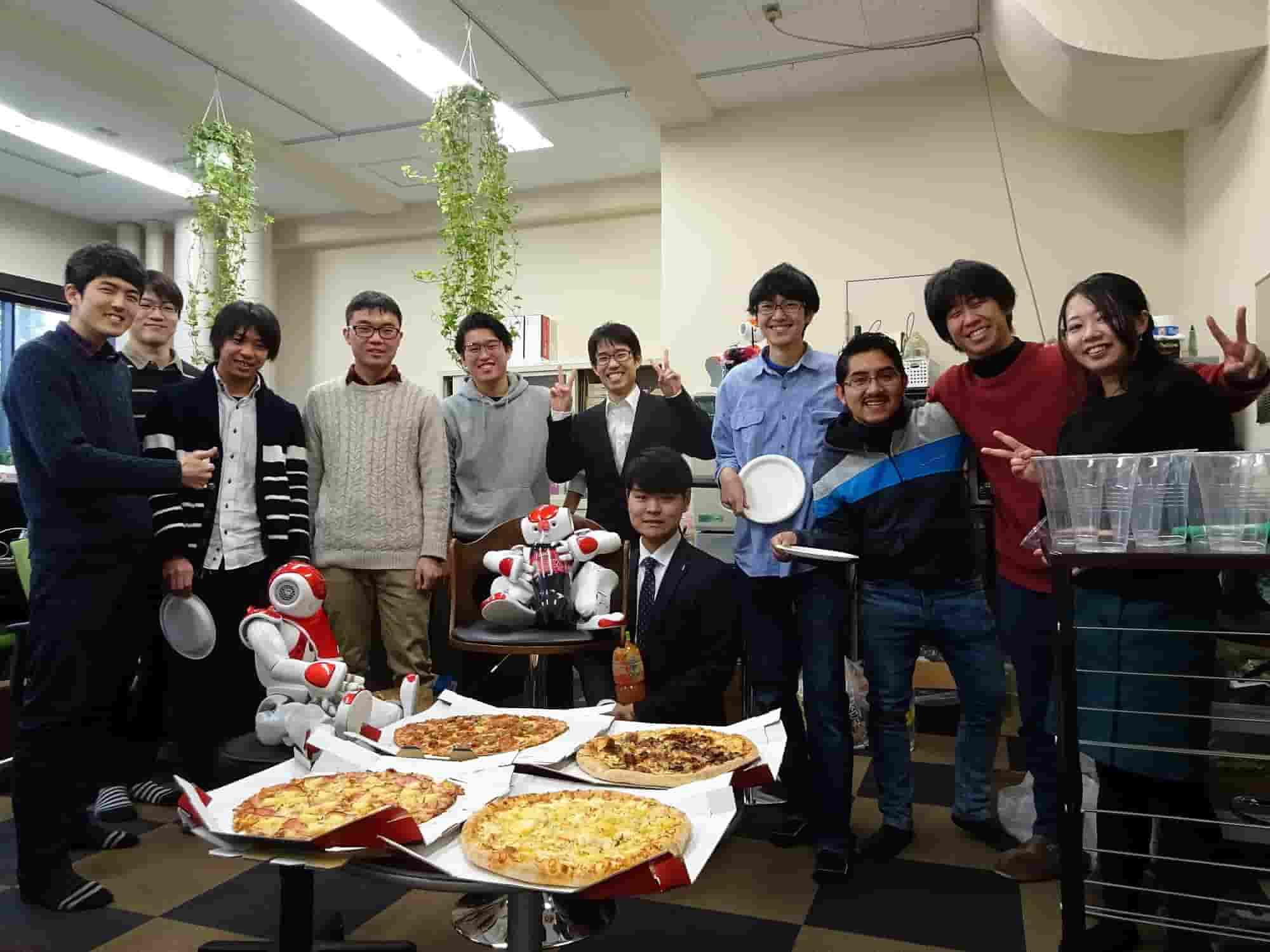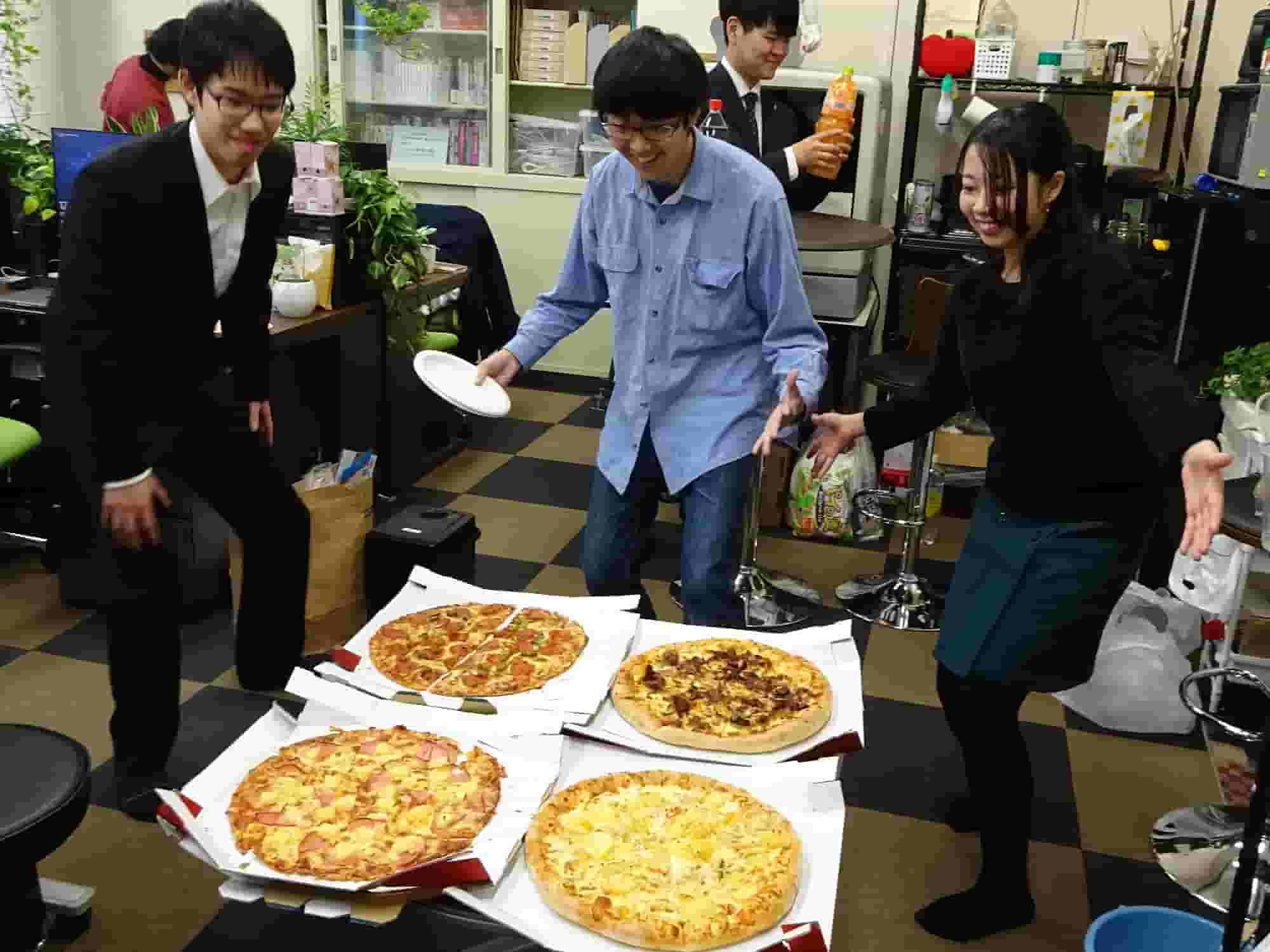 Undergrad Finals (February 15, 2019)
Youchan and Senbonmatsu made their talks on their undergrad final project. Well done!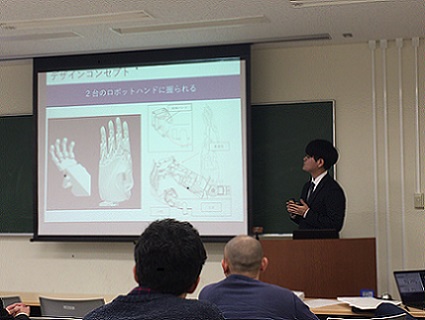 Xmas! (December 25, 2018)
Merry Christmas! Cuties welcome your coming!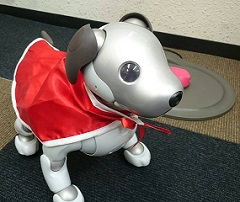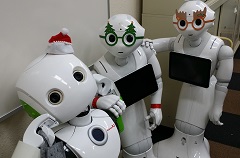 Greening Lab (November 27, 2018)
We are making our lab "green," pursuing a New Zealand taste!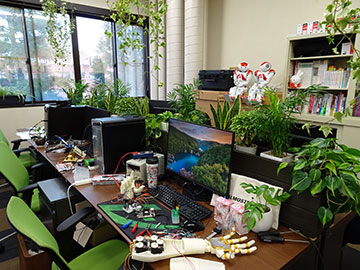 Coffee Meeting (November 6, 2018)
Very nice season for having a coffee meeting outside. In fact we regularly have coffee meetings.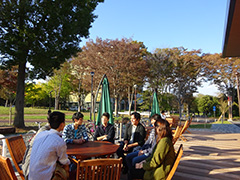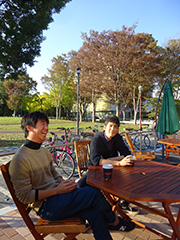 IROS-2018 (October 1-5, 2018)
Attended IROS-2018 in Madrid!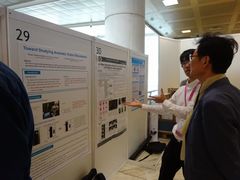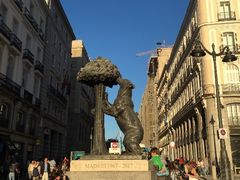 Summer Lab Trip (September 5-6, 2018)
Made a lab trip to a beautiful Yamanaka-lake. Had a competition for a logo for our lab.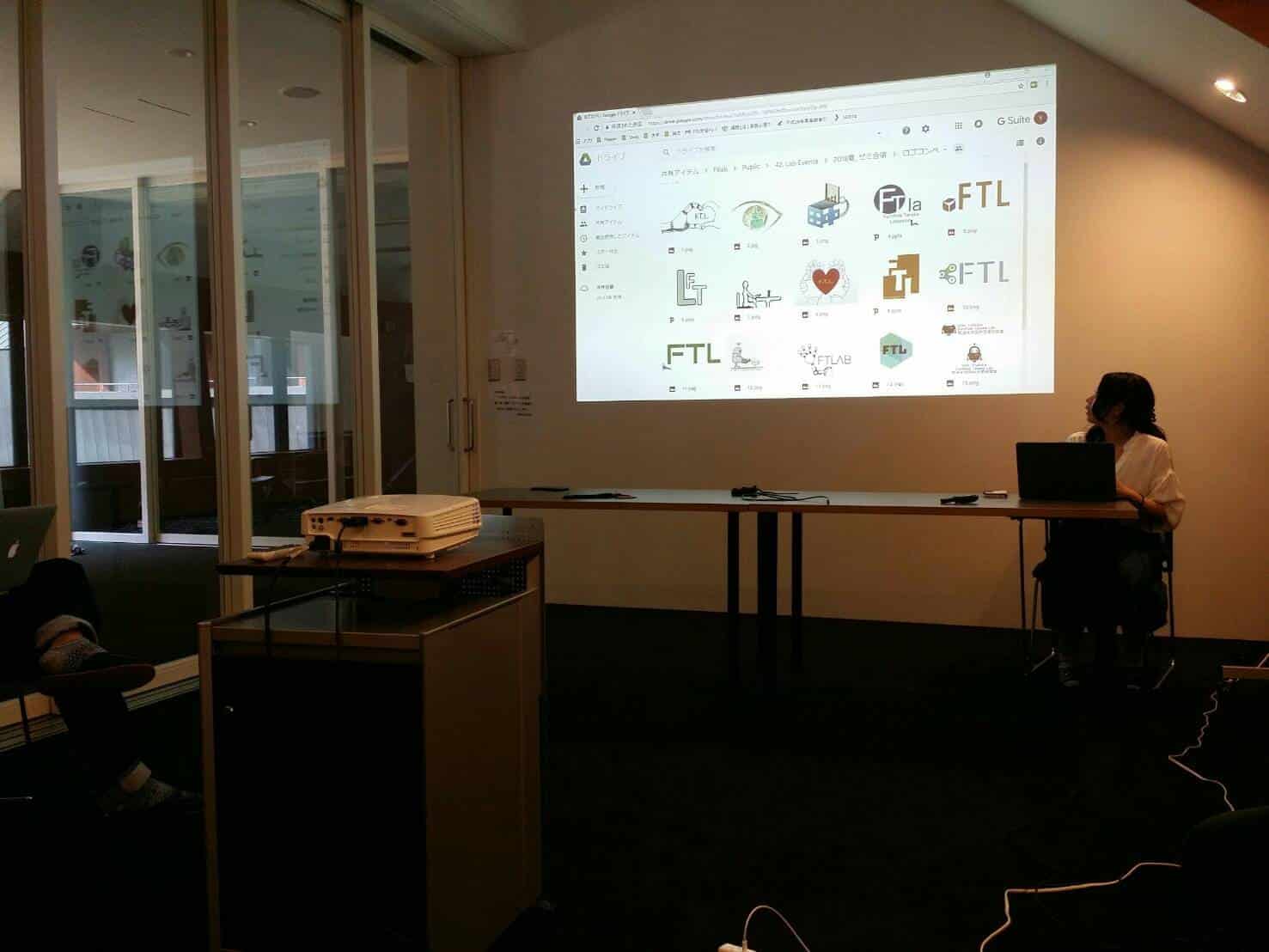 Also enjoyed canoeing, over a great view of Mt. Fuji!