For Prospective Students/Internships
Our lab is quite international and accept students from outside Japan almost every year. We regularly communicate in English or Japanese throughout all activities including lab meetings. Lab members are active and on very good terms with each other, which is our tradition.
Lab equipment is another advantage of us. All students are offered multiple computers, and facilities such as a 3D printer and several robot platforms are available. We maintain a comfortable "greening" lab environment, together with a large-size personal desk for everyone.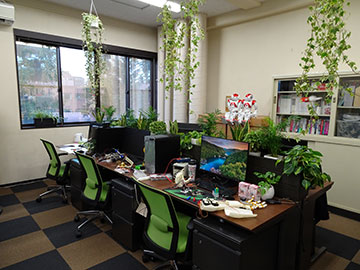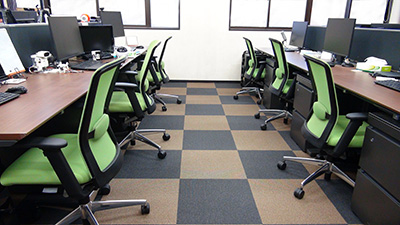 We regularly accept international students supported by Mombukagakusho scholarship. Also, we can accept students for Empowerment Informatics Program. Please feel free to ask details to Prof. Tanaka by e-mail.
(Updated on July 1, 2019)